By Felix Heck
We, Anita, Felix and our son Nico, are a family from Germany who emigrated from Germany to Spain 5 years ago. 
The Waldorf school Krisol was recommended to us by friends, whose two children go to school here. Our son Nico will be 3 years old next March and has been visiting Krisol for almost half a year now. We were very warmly welcomed and well informed about all processes in advance by two families of the parents' initiative who have always been happy to help us with any questions, also in the further course. 
Our son Nico was also warmly welcomed by the teachers and soon felt very comfortable and at home.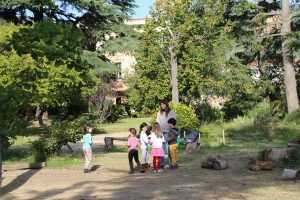 He especially loves the freedom to play outside. The outside area is beautiful and offers a lot of space for children to play and be creative.
He also likes the weekly activities like baking bread and the watercolor painting typical of Waldorf schools. Since he has a lot of energy and is very active, the liberal concept comes verywell to him. Due to the mixed age structure of the classes (3 to 5 years), the younger ones can learn from the older ones and the older ones can take responsibility for the younger ones.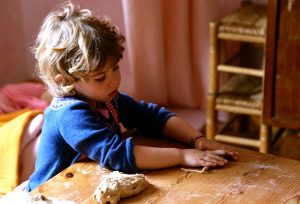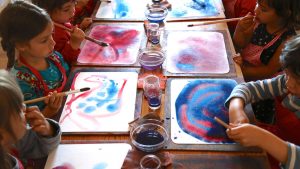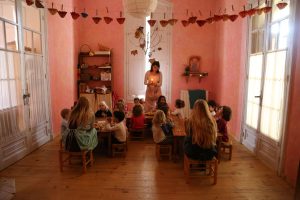 We like the regular meetings of all families for community work on the house and the outside area or for the organization of various festivals.
They offer the opportunity to get to know each other and to makeour own contribution in the community to be able to offer this wonderful school to the children. We are very happy at Krisol and look forward to the further development that our son will experience here.